Various activities to be carried out during the project in order to: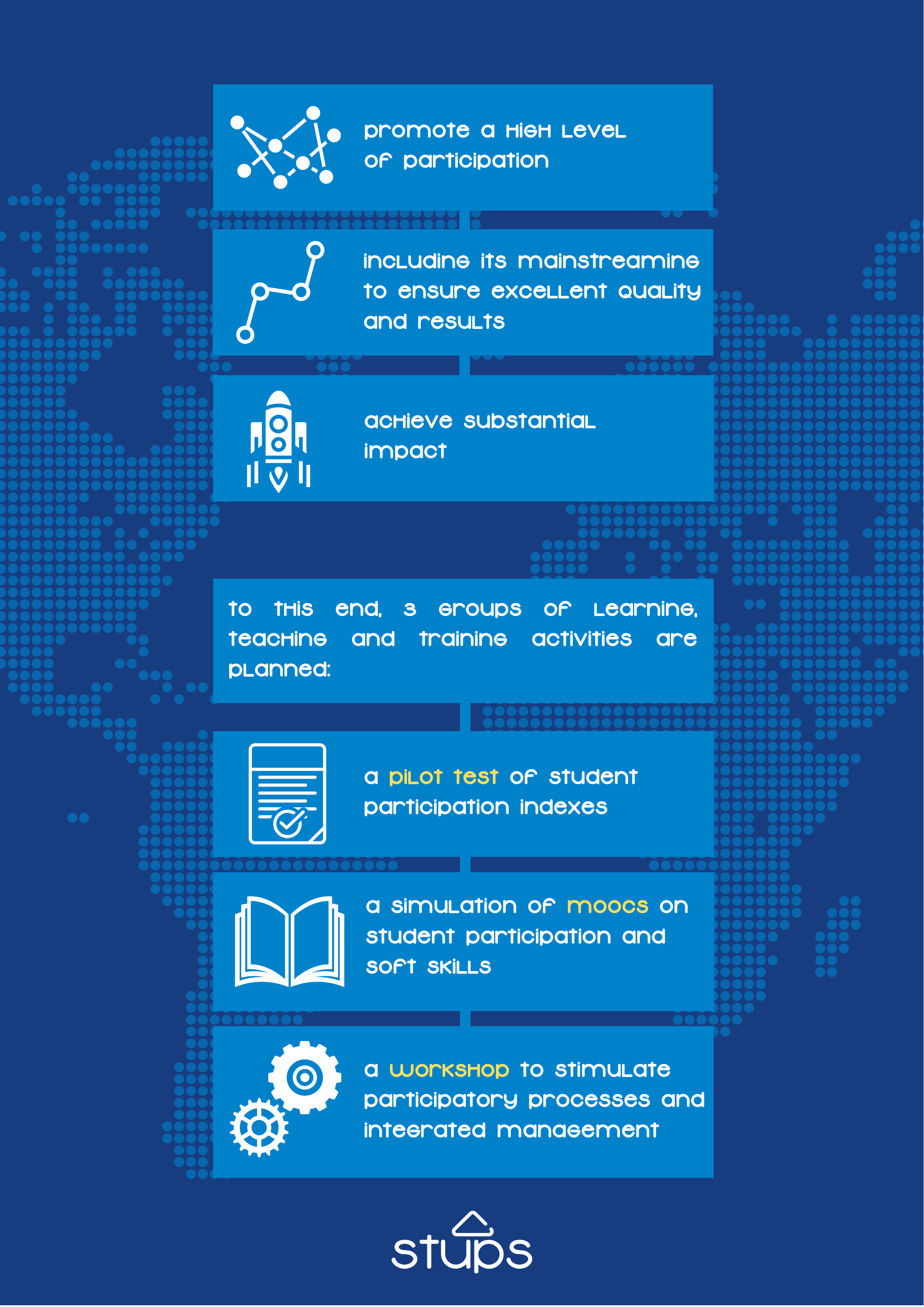 The work method is participatory, open and transparent –based on horizontal and multidirectional cooperation. The expected results are directly and indirectly related to each other and can be classified according to the priorities they address:
Improving governance: Improved democratic functioning and the modernisation of management are expected as a result of enhanced student participation.
More inclusive education systems through increased participation of underrepresented and disadvantaged groups in students' decision-making processes.
Social inclusion as a result of a more equitable and egalitarian culture of participation of local communities in line with the concept of social osmosis. In the long term, the project is expected to contribute to the increased awareness of students, managers and policymakers. 
The standardisation of a common analysis model of student participation and enhanced inclusion are anticipated thanks to the increased number of social leaders coming from disadvantaged backgrounds.